BYOB Restaurants and Activities in Austin
Looking for a place to BYOB in Austin? Find all restaurants, activities, and food trailers where you can bring your own beer.

ATXLists

Posted on 10/9/2012
We have listed out plenty of places where you can bring your own beers. This list includes putt-putt locations, painting classes, bingo, karaoke, and more byob locations right here in Austin, TX. This isn't a complete list of all the BYOB restaurants and activities in Austin. Because that would take some damn hard work. But it's a good starting point. If you know of a place we're missing - or we got anything on this list wrong - tweet at us and hashtag #BOClists.
BYOB Restaurants in Austin
Eat. Drink your own Alchohol. Be Merry.
We don't have the specific details, but FoodHeads is BYOB for dinner Thursday Friday and Saturday. There is a small cork fee ($1.50/person or something close). Great place to bring wine for dinner.
G'Raj Mahal is a tiny bit expensive, and the wait can drag, but none of this matters as long as you plan accordingly and BYOB. Bring your wine, bring your beer and coolers. You can also head across the street and grab a bottle of wine from Clive Bar if you forget!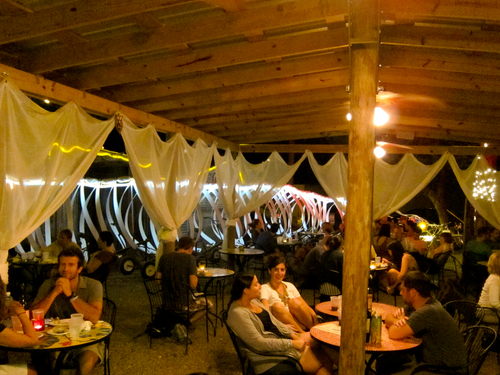 This information needs to be verified, but Maru currently serves beer and wine, but still allows BYOB (or at least bring your own wine) with a $3 corking fee. Would be worth researching or calling ahead though..
Another one that's somewhat hard for us to verify. We think it's BYOB, but they definitely serve their own beer and wine so check first and make sure.
Great place near campus. Bring your own beer or wine, only a $6 corking fee.
Bring your own beer and enjoy one of the best sandwiches in town!
Phara's is a BYOB establishment, wine and beer only. Phara's provides glasses and bottles openers and charges a $3 corking fee per person (flat fee, not per bottle).
One of the more famous BYOB joints, but not one that's too close to campus. Bring your own beer and coolers if you're doing to drive all the way to Driftwood for this amazing BBQ.
Recently moved from East 6th to Airport, Your Mom's serves us one of the tastiest, greasiest burger, and nothing goes better with that than some beer bought around the corner at the gas station.
BYOB Activities in Austin, TX
If the 200 bars on Sixth Street weren't enough, Austin businesses want to let you know they're cool with you drinking, even if they aren't the ones serving it up. Check out these BYOB friendly activities...
BYOB Golf Course/Mini Golf Around Austin
BYOB isn't just an option, it's almost required here. Grab tallboys or a six pack at the nearby gas station, or bring coolers, everything is fair game as long as you're being polite and not holding up the groups behind you too much.
Adult style mini-golf! No glass, and it's a family-ish atmosphere so you'll need to keep it somewhat under control, but definitely a great Austin BYOB activity!
Places for BYOB Bingo in Austin
Listing both B12 Bingo and Big Star Bingo together because they have very similar BYOB policies. You can bring your own alcohol (although I'm unsure about liquor) but you need to be very very discrete about it. No coolers, always in a cup, don't be an ass.
Austin Karaoke Bars with BYOB
New Seoul rents out karaoke rooms for $20/hour, so with bring your own beverage and bring your own food policies you can't really beat their prices. Almost positive this includes bring your own liquor but call ahead to check.
Painting Classes with Bring Your Own Wine/Beer
BYOB arts and crafts....what could be better? Painting with a Twist provides the paint, canvas, and instructions and you provide the wine.
Misc. BYOB Activities in Austin
BYOB but I think it's only one beer at a time (you need to go to your car in the parking lot for a new drink!)
Bring your own beer, wine, liquor, coolers, snacks, law chairs, etcs while you watch old school and indie movies on Blue Starlite's mini drive-in screen.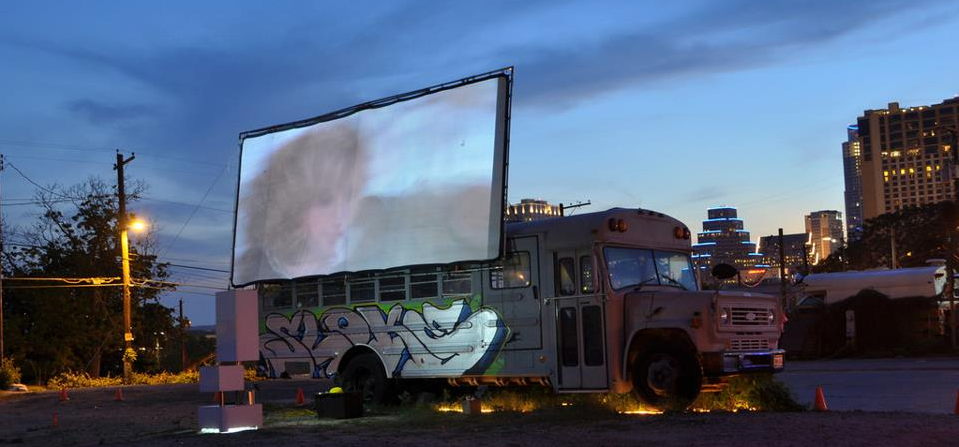 Bring your own beer or wine and catch standup comedy at Cold Towne (bring your own bottle opener though). Usually only $5/person for entry so another cheap activity.
I think you'll need to bring your own wine, wine glasses, and bottle opener, but if you're looking for something much more relaxing than wine and a leg massage you probably need to reset your expectations.
BYOB Food Trailers in Austin
We're still working on this list, because the rules of BYOB at the food trailers are pretty lax. We'll finish this list soon!
Bring Your Own...Liquor?
We're putting these two bars on here with full knowledge that if any of our users followed though and did "brung their own liquor" to a bar that already servers alcoholic beverages, the end result will probably end up on Campus Watch or Busted in Austin. So just be smart.
As always, check on both these locations, but both should still alllow BYOB, BYOW, and BYOL.
comments powered by

Disqus