With One Week Left, Candidates are Tied
The President appears to hold a slight advantage in battleground states, but national polling reveals tie.

With just seven days left until the election, polls show that President Obama and Governor Romney are in a virtual gridlock.

J.P.

Posted on 10/30/2012
Despite the deadlock in national polling, President Obama is believed to hold an advantage in several key battleground states, including the ever-important Ohio. According to CBS:
A new Pew Research poll released yesterday shows a dead even national race, with President Obama and Mitt Romney tied among likely voters at 47 percent apiece.
Romney appears to hold leads in Florida and North Carolina, while Virginia and Colorado show equal support for each candidate.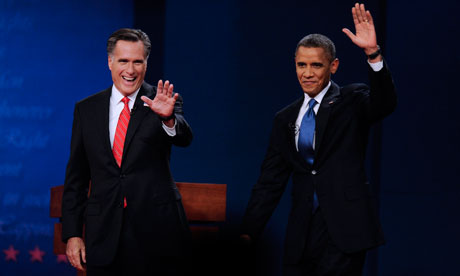 Visit the prominent election website 270towin to check out the projections of this year's electoral map. You can even make your own projections as you wish. The current projections bode well for the president.
comments powered by

Disqus